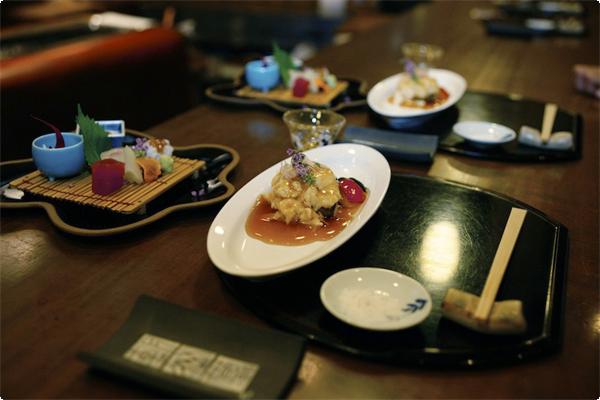 In Japan, well-marbled beef is considered to be the highest quality beef. Normally, cows are fed imported corn to be fattened, whereas regarding "Tajima-Guro beef", the rarest brand of beef originated from Kami-cho in Hyogo prefecture, cattle is fed a healthy combination of local buckwheat and sesame seeds, which makes them highly healthy and unsusceptible to diseases and all the more succulent and juicy. You never get tired of it no matter how much you eat.

In this plan, we suggest you compare the texture and taste of two brands of beef, Tajima-Guro beef and Kobe beef, on charcoal grill.
If you prefer, only Tajima-Guro beef choice or only Kobe beef choice is available.

Various kinds of drinks are prepared. Enjoy your quiet night in Arima.
2 person/1 room charge(adult 1 person charge) ¥22,200(w tax)~